IKEA Social Entrepreneurs – Co-creating change
Social entrepreneurs are in the business of making everyday life better in their communities. They use business as a way to tackle social and environmental challenges, such as reducing poverty and empowering women.

Started in 2012, IKEA now has several ongoing partnerships with social entrepreneurs, employing local artisans in vulnerable communities around the world. The social enterprises we partner with are mainly self help groups and women owned cooperatives. Making a decent livelihood helps them gain respect and create a better future for their families.

Together, we co-create unique products, using traditional handicraft methods and materials – limited edition collections available at IKEA stores in selected countries.
TILLTALANDE ─ A design that creates job opportunities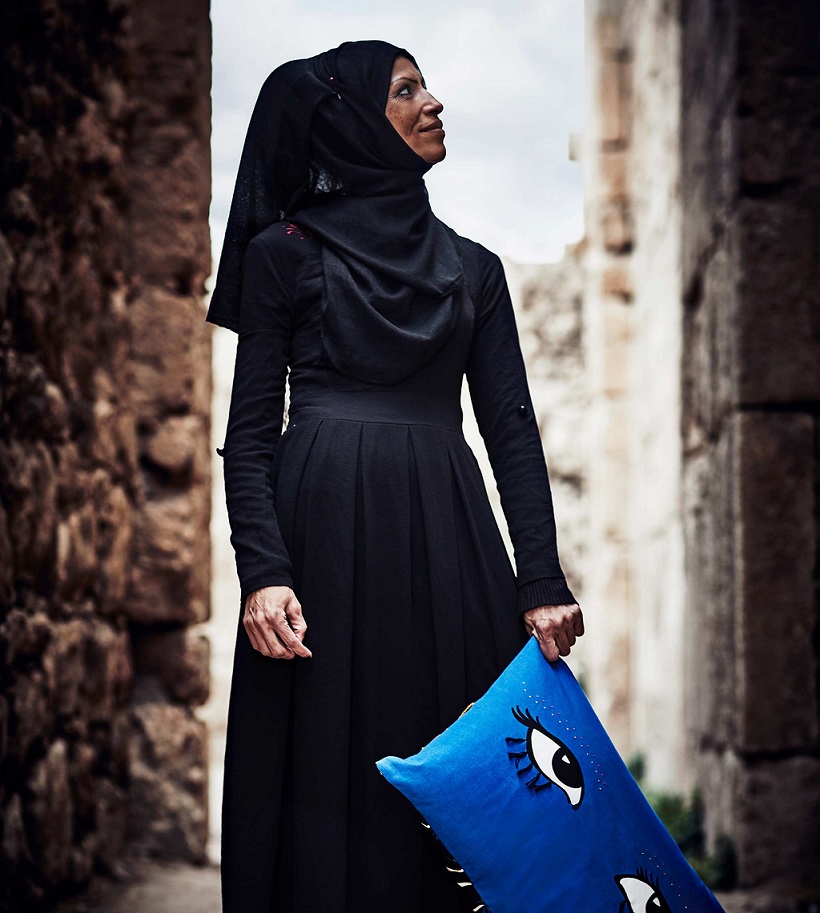 June 20th, 2018 World Refugee Day honors the courage, strength and resilience of more than 65 millions of refugees who have been forced to leave their homes to find safety away from wars, violences, and false persecutions.

As the refugee crisis continues to unfold, IKEA decided to make changes in the way that we are most familiar with—develop business and create job opportunities. And this is what the TILLTALANDE collection does.This collection of precious, hand-crafted textiles aims to provide refugees with job opportunities that will help them integrate into society. By hiring Jordan locals and refugee women, we support the integration between the two groups of female artisans.

Through collaboration with Jordan River Foundation, this relief effort alleviated the urgent need of providing people with job opportunities and integrate into society. Today, more than 100 artisans are part of the initiative, a number that is expected to double by 2019 and reach 400 by the end of 2020.
Good business needs good ethics
We want to provide refugees with opportunities to rebuild their lives, not only internationally but also locally. Open Arms in Austin, Texas started as a small, local initiative that worked with only one IKEA store. Its goal was to empower refugee women through fair-wage employment and make them financially independent by offering them jobs of turning leftover IKEA fabrics into new products.

Today, Open Arms has become a successful enterprise, going from 2,000 products per year to 20,000. This program in Austin has become a business model for IKEA. Until now, nearly 20 stores are now working with the upcycled collections, and more than 100 stores carry larger, international collections co-created with social entrepreneurs. All of them are driven by the same ethical values and objectives—to make it possible for refugee women to support themselves, integrate into society, and provide for themselves and their families.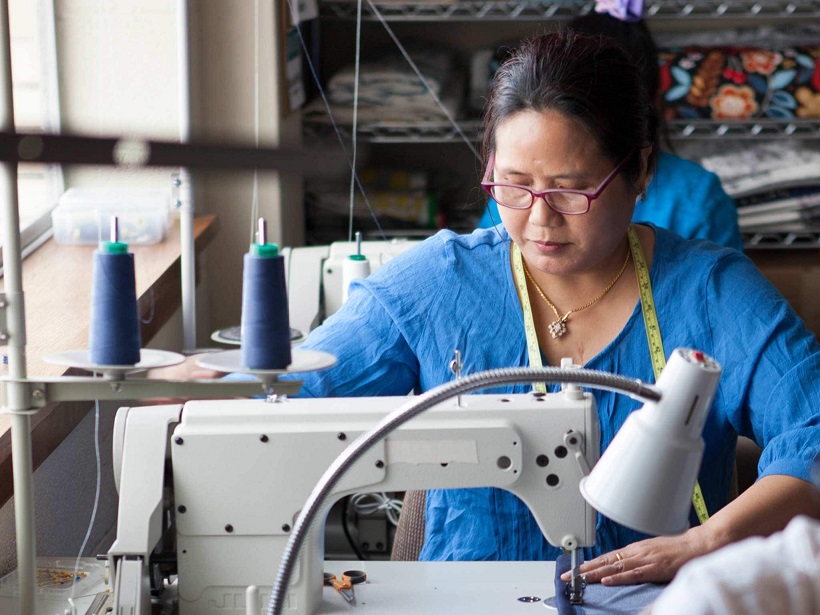 Thang Zuali and other five Burmese refugees fled their country and started new lives in the US. "Back then, we barely had any money to buy clothes, and now we can go shopping and live a normal life," he said.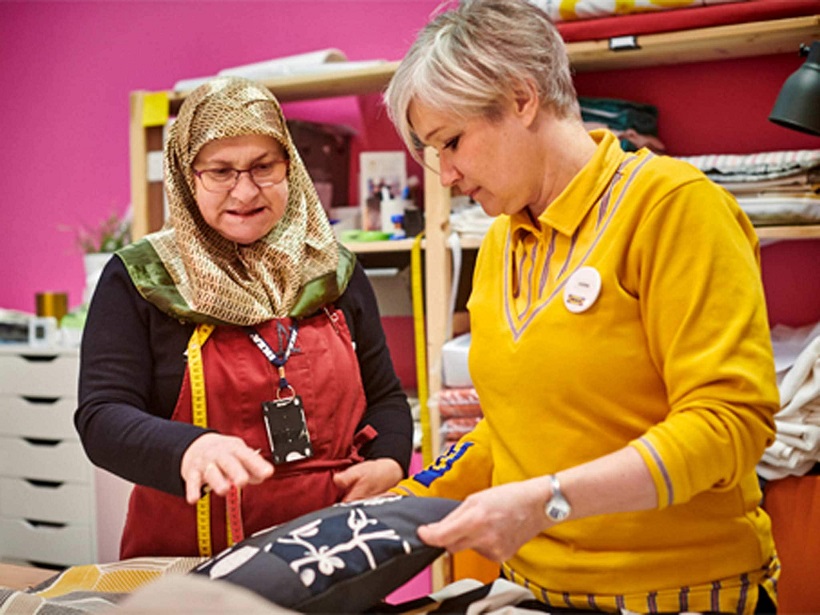 Yalla Trappan is a local cooperative that provides sewing service at the IKEA store in Malmö. Neire Kerimovska and Karin Wingren, Customer Relations Manager, are discussing cushion covers ordered by a customer.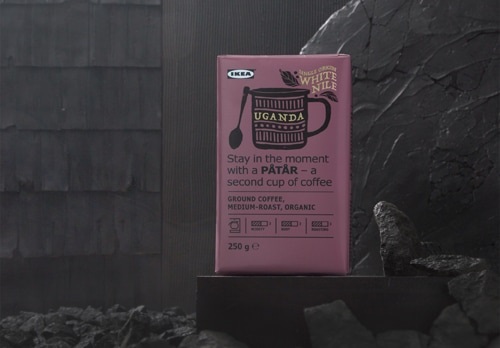 Single-origin high quality 100% Arabica coffee from Uganda
Uganda is the biggest coffee exporting country in Africa, yet the average size of a coffee farm is less than 0.25 hectare, just a quarter the size of a football field. Making profits with so little resources is not easy at all. To help farmers become financially independent while adhering to sustainable farming methods, IKEA started a local coffee project. As a result, we proudly introduce to you the PÅTÅR special edition, 100% Arabica single-origin beans from Uganda's White Nile region, in our IKEA Swedish food market. This special coffee with a unique taste is created by IKEA in cooperation with thousands of small farmers.

Good coffee with an even greater aftertaste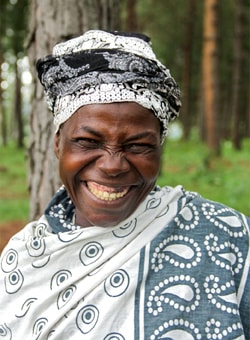 At IKEA, we're always looking for social entrepreneurs or business models that share our vision. The White Nile project is one such initiative, and one where we see an opportunity for a long term partnership contributing to a positive development. The project started out almost 20 years ago, in an attempt to promote the cultivation of high quality Arabica coffee in a region traditionally known as the producer of less favored beans. By supporting the initiative, IKEA contributes to the economic empowerment of farmers and their families. We're happy to be the first global retailer to make single-origin coffee from the White Nile region broadly available.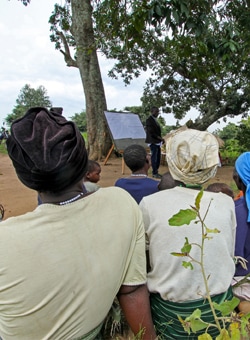 We believe in the importance of inclusion of women and youth to support sustainable livelihoods. The White Nile project encourages a more equal share of responsibilities in both farmers' businesses and family households as well as shared access to resources to increase women's independence. But it's also about seeing the everyday life challenges, for example that access to water directly at the coffee processing site minimizes the need for long and sometimes risky walks to fetch it elsewhere. Through addressing these and many more issues, coffee farming in the White Nile region will hopefully be an attractive business for generations to come.
The start of a long-lasting partnership
By making a long-term commitment to the White Nile farmers growing Arabica beans, we're entering a partnership where everyone's a winner. The special PÅTÅR coffee isn't a charity project – it's a business opportunity. Together with our supplier and through our IKEA stores, the farmers get to sell their product and we gain a high-quality, tasty coffee.

However, since there isn't yet enough Arabica coming from the White Nile region to allow sales in all IKEA stores worldwide, this special edition is sold in a number of selected countries only. As the coffee crop grows, we hope to increase that number.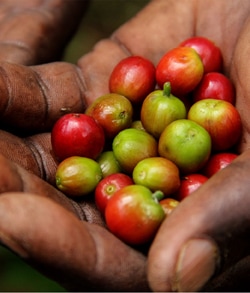 PÅTÅR
special edition
is a high-quality
fresh and fruity
medium roast
with subtle hints
of vanilla and
caramel.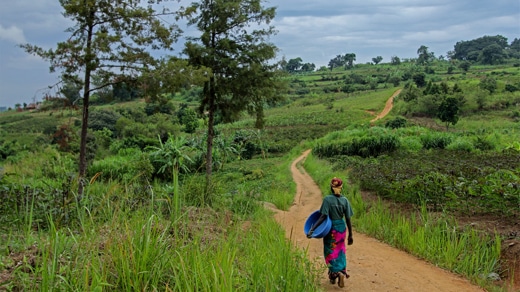 Your coffee break makes a difference
Just like all other members of the PÅTÅR family, the Ugandan special edition is UTZ certified and organic according to EU standards. In short that means higher yields, better incomes and better living conditions for farmers, as well as protection of the environment and natural resources such as water, soil and air.
As a customer, you can check the origin of your coffee, and learn more about the plantations where the beans were grown, via the online tracer,
utz.org/IKEA
>> Learn more about our sustainably sourced coffee
Building partnerships with social entrepreneurs
We want to build lasting relationships with our partners and support their development, that's why we work together to share knowledge about design, production, environmental management, export and more. Through us, the social entrepreneurs can access a global marketplace, giving them a strong foundation for self-sufficiency and independence.

Since all the products are handcrafted – or originate from small-scale farming – and the entreprises have access to limited resources, the production is also limited. That's why we can offer the collections to selected countries only. Through our collaboration with social entrepreneurs, we want to support positive economic and social development across the world – long-term sustainable change in a way that charity by itself can't.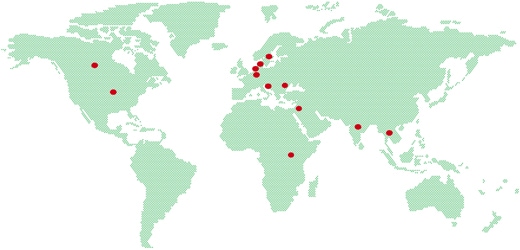 We are currently working with social entrepreneurs in India, Thailand, Uganda, Sweden, Denmark, Belgium, Netherlands, Croatia, Romania, Jordan, USA and Canada. We are actively looking for new partners around the world.

"They learn the skills and acquire the resources to bring about a lasting change in their lives. And they're not dependent on charity."
Sumita Ghose, Founder and Managing Director, Rangsutra